Established in 1988, Dongguan Ngai Hing Plastic Materials Ltd. mainly focuses on the production business of colour masterbatches, functional masterbatches, pigment blends and various tailor-made engineering plastics.
Different divisions including sales, customer service, R&D and production, team up in the 27,000sq.m. production plant in Dongguan. The majority of our 250 staff members are experienced professionals in various areas of expertise. We have 16 production lines plus 24 sets of cutting-edge testing equipments imported from Germany, USA, Japan, Italy and others. At present, our monthly production volume reaches 4,200 metric tons.
In an effort to provide quality products and services to our valuable customers, we have first obtained the certificate of ISO 9001:1994 Quality Management System Standard in 1995 and then ISO 9001:2000 since 2002. From 2002 to 2008, we have been accredited as "Hi-Tech Industrial Enterprise Certificate" by the Department of the Technology & Science of the Guangdong Province Government, in recognition of our efforts and achievements in technology development.
Contact Information
Dongguan Ngai Hing Plastic Materials Ltd.
Address:
Chiling Industrial Zone,
Houjie Town, Dongguan City,
Guangdong Province, P.R.C.
Zip Code: 523940
Tel: +86 (0) 769 8558 8755
Fax: +86 (0) 769 8558 1756
E-mail: dg.marketing@nhh.com.hk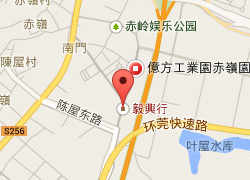 In order to further develop the Group's current business operations, implements its long term marketing strategies and accomplish "One Stop Colourant Plastic Services" in Southern China, Dongguan Coltec Plastic Trading Company Ltd. was commenced operation in 2009. Its main business is to manufacture, sell and market the colour masterbatches and functional masterbatches.

It has experienced and professional sales team to provide high quality masterbatch products and professional services to customers in Southern China.
Contact Information
Dongguan Coltec Plastic Trading Co., Ltd.
Address:
Room 301, Block C, No. 25, Chiling Section,
Bolan Avenue, Houjie Town, Dongguan City,
Guangdong Province, P.R.C.
Zip Code: 523940
Tel: +86 (0) 769 8122 6812
Fax: +86 (0) 769 8122 6813
E-mail: dgct.marketing@nhh.com.hk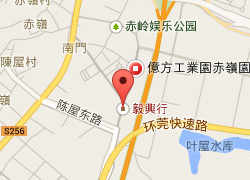 Contact Information
Dongguan Coltec Plastic Trading Co., Ltd.
- Chengdu Office
Address:
Room 2919 Building B, Longhu 3000 Constellations,
No.2, Jianshe North Road, Section 3, Chengdu City,
Sichuan Province, P.R.C.
Zip Code: 610051
Tel: +86 (0) 28 8328 5026
Fax: +86 (0) 28 8328 5126
E-mail: dgct.marketing@nhh.com.hk